Son of Perdition
Posts: 11922
Joined: Thu Jun 30, 2011 7:48 pm
What lurks within the walls of the temple?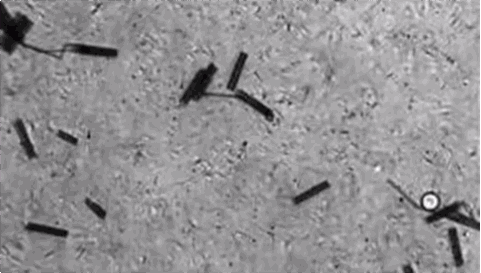 Enter at your own risk
---
God
Posts: 13365
Joined: Wed Feb 17, 2010 12:43 pm
No need to worry. The veil stops all viruses.
42
---
Son of Perdition
Posts: 11922
Joined: Thu Jun 30, 2011 7:48 pm
Ah, but Corona Virus stopped ALL the temples!
So, what is greater, the veil that stops all viruses or the VIRUS that stops all temples?
I say this in the name of Corona Virus, Amen
.
---
Son of Perdition
Posts: 11922
Joined: Thu Jun 30, 2011 7:48 pm
How We Can Access the Power of the Temple during COVID-19
Elder Dale G. Renlund of the Quorum of the Twelve Apostles affirms that those who received their endowments prior to 1990 and thereby entered the oath and covenant of PENALTIES remain today under that covenant.
Renlund wrote:When we go to the temple, we don't renew our covenants as we do proxy temple work. Rather, we are reminded of the covenants that we once made. It's by keeping those covenants that we access the power of godliness in our lives—whether we're able to physically go to the temple or not.
It's crystal clear that older Mormons are still under the PENALTY obligation but those who went to the temple after 1990 know nothing of those oaths. Renlund says that when one goes to the temple to do proxy work they are
reminded
of the covenants they once made, all of them, and that would include the oaths that have since been discontinued.
Renlund wrote:Our ability to access the power of godliness depends on us keeping the covenants we've made with Him.
It's clear that the penalties are still in effect for those who swore those oaths.
Renlund wrote:As I have worked with other leaders on how and when our temples can reopen, I have felt an outpouring of the Savior's love and influence on this situation. He is in charge. He is guiding us to know how our temples can reopen as safe places of worship. I continue to be in awe of all that He is guiding us to do.
Again, an apostle tips his hand that he has not seen Jesus. None of the apostles see Jesus. They claim that Jesus is
"guiding"
them through his love (FEELINGS NOT VISIONS) in how to go about and reopen temples. Renlund is in awe of these feelings of guidance but that's all they are. No visions, no personal physical manifestations of Jesus in the flesh like apostles of the bible.
---