JeZus takes pleasure in causing sickness, pain, and suffering to so many helpless people -- both old and young.
All Hail, JeZus, the
Murderer of the World
!
Now bow before him and tell him how much you love him.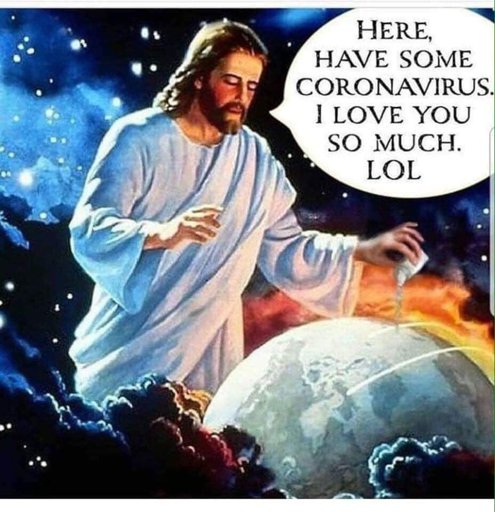 Spreading Corona Virus in the name of JeZus
Is it time to go back to church yet?