Hawkeye wrote:
I just proved you wrong on your stupid claim that bombing Syria would have done something to stop their use of chemical weapons,
who is the subject of your pronoun here? because I can't find the "stupid claim" you are referring to...can you link to that claim, or at least provide a subject for which you intend to later refer to with a pronoun?
Hawkeye wrote:
probably provided by the Russians.
Hawkeye wrote:
We know for a fact that it doesn't work because this is something we tried last year, and yet a year later they're still doing it.
Um, this is not how you "know something for a fact"...but i get ya, you really have not paid much attention to this issue unless it is above the fold.
Hawkeye wrote:
So why is it a hypothetical bombing in 2016 by Obama would have ended everything yet Trump's bombing of 2017 could not?
huh? I think the question you should ask is "why did Obama's impotent foreign policy fail with Syria?" or "Why did Obama kicking the can down the road just result in a can kicked down the road?"
Hawkeye wrote:
You don't explain anything because you're an idiot.
Naw, I do explain things but it is my burden if you can't comprehend the explanation...which is why I have recommended community college to you on other issues.
Nevertheless, me being an idiot does not conclude with your being anything more than just another idiot....but kudos on your efforts to convince everyone that your posts are in fact idiotic.
Hawkeye wrote:
And a callous one at that. You know who I am and where I live.
Callous is a subjective, and emotional, charge...but hit dawg hollers.
Hawkeye wrote:
If you had half the balls
now that is funny.
Hawkeye wrote:
you pretend to have
I do not, unlike others, pretend to have any more or less balls than i actually possess.
Hawkeye wrote:
you wouldn't be demeaning people behind a pseudonym in response to being refuted every time.
I honestly do not understand what you are implying here - but it would seem that you believe I post on this forum under other user names?...i can assure that i do not.....nor do i need to, and i think that is abundantly clear....but it is ironic that you feel the need to hide behind a pseudonym.....you clearlypost under 2 different identities here, whereas i do not....you doth protest too much.
Hawkeye wrote:
Don't even pretend you want to go down this route with me. If you did, you can come see me and find out how one ball is all that is needed to manhandle a little sniveling weasel like you.
you said "manhandle".
Hawkeye wrote:
And Obama's actions didn't "do nothing" they effectively got rid of
1,300 tons of chemical weapons
.
Yeah, those Syrians need to stop complaining and stop being refugees...Obama tcb'ed for sure!
Hawkeye wrote:
What has Trump done?
more than Obama.
Hawkeye wrote:
He's made a couple of "statement" bombings only after telling Russia to evacuate first.
I see...when Obama made pre-strike announcement it was no big deal...but Trump does it and suddenly the tin-foil hat comes out...but i suppose you think it better to escalate the situation into something way more catastrophic than just a proxy war...got it!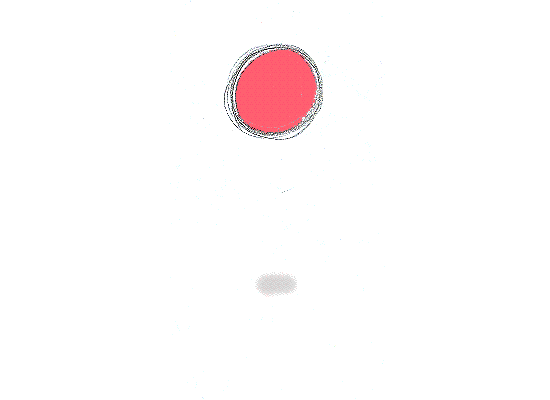 _________________


Seek freedom and become captive of your desires...seek discipline and find your liberty




I can tell if a person is judgmental just by looking at them




what is chaos to the fly is normal to the spider

- morticia addams


If you're not upsetting idiots, you might be an idiot. - Ted Nugent