Original Mormon temple cult rituals were horrific and graphic
representations of blood oath penalties were a required practice
Discontinued old penalties of graphic suicide and murder:
"We agree that our throats be cut from ear to ear and our tongues torn out by their roots.
As the last words are spoken the right hand is drawn swiftly across the throat and the hands
dropped from the square to the sides."
"We agree to have our breasts cut open and our hearts and vitals torn from our bodies and
given to the birds of the air and the beasts of the field. The Sign is made by placing the left arm
on the square at the level of the shoulder, placing the right hand across the chest with the thumb
extended and then drawing it rapidly from left to right and dropping it to the side."
"We agree that our bodies be cut asunder in the midst and all our bowels gush out. As the last
words are spoken the hands are dropped till the thumbs are in the center of the stomach and
drawn swiftly across the stomach to the hips, and then dropped to the sides."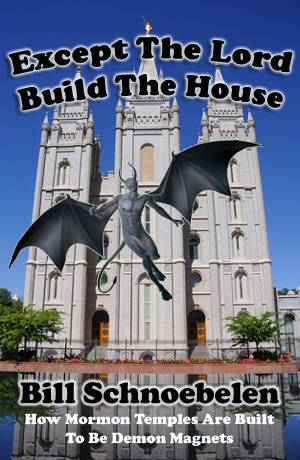 Exposing Mormon temple secrets

_________________
THE BOOK OF ABRAHAM FACSIMILE NO. 3

Includes a startling new discovery!


An original and authentic look at Facsimile No. 3 as never seen before.