Star B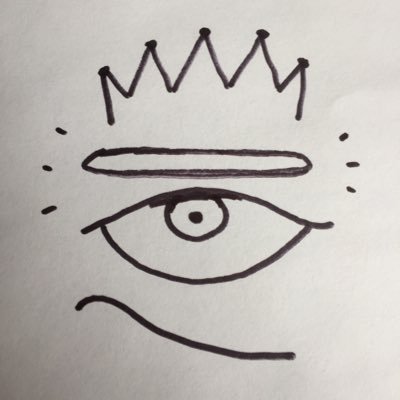 Joined: Thu Apr 14, 2011 12:39 pm
Posts: 110
- THIRTY-SIX -
Sam had never before attended a conference of any kind. The closest thing to it was the "graduation" he and his fellow mixology students went through at the end of their coursework. It had been a very small, lightly catered affair in one of the rooms at Circus Circus—nothing special by any stretch of the imagination.
This, though, was different. At the hotel, which was surprisingly located quite near to the still-security-saturated Temple Square in downtown Salt Lake City, Sam discovered that a number of the ballrooms and gathering areas had been set aside to accommodate the conference attendees. There was something very strange about being suddenly immersed in an environment in which all the people knew everything and more about what Sam had just been through. All throughout the lower floors of the hotel were people attending the conference—many of them with plastic nametags hanging around their necks. Overwhelmingly, they were white, middle-aged, and friendly. There was a long table set up along one side of the main ballroom with snacks, soda, water, and coffee (coffee!), and people were milling about, talking to one another. There were various sessions and lectures set up over the course of the conference—talks on things like making the adjustment to life outside of Mormonism, and talks on the various problematic aspects of Church doctrine and history. Mostly, though, it seemed as if the whole affair had been arranged simply so people could talk to one another and exchange stories.
It turned out that Ray knew a fair number of the people there, and he guided Sam around, making introductions. Again and again, Sam found that these ex-Mormons wanted to tell their stories.
TYLER B.



I grew up in the Church. I was born and raised in southern California, and both my parents were hard-core devout in terms of the Church. My ancestry goes back to the pioneers who trekked across the plains. So as you can imagine, the Church was always a huge part of my life and my environment growing up. We went as a family to church every single Sunday (there were four of us kids; I'm the second-youngest). I was heavily involved in scouting, did the Pinewood Derby, earned my Eagle Scout award, and so on. I was president of seminary. I knew from a young age that I would serve a mission. All of that. The whole shebang.

I suppose the real irony of my leaving the Church is that it came about as a result of me doing what the Church commands.

It happened like this. I had turned 19, and I get my mission letters. It turns out I'm being sent to Ecuador! I couldn't have been more excited. I head off to the MTC, go through all the training, learn to speak Spanish, and so on and so forth. My mom buys me two brand-new suits from Mr. Mac, and it was just so exciting.

Both my parents cried—they just sobbed—when I left. Partly because they would miss me, and partly because, I suppose, they were just so proud. Also I was the only boy in the family. All my other siblings were sisters, and so, you know, they didn't do the whole mission thing. A lot was kind of riding on my shoulders.

So off I go. Me and the other elders assigned to the mission get on a plane and fly off to Quito. I don't know if you've ever been to a third-world country, but I have to tell you that I was shocked by what I saw. At least at first. Filth and sewage everywhere. Lots of skinny dogs running around. Just the general state of disrepair everywhere. Like the whole place was broken and unkempt.

Anyhow, I digress. What happened was that we got situated, the mission president gave us all kind of a pep-talk reinforcing what a profound and uplifting spiritual experience we were all about to have, blah blah blah. After that, he cuts us loose.

I'm sure you've heard the horror stories from other former missionaries about Nazi-like mission presidents. The really bad ones can turn the missionaries' lives into a living hell. How's that, you ask? In some cases they make bizarre rules about what you can read. In some missions, you aren't allowed to read anything other than Church-approved materials, which pretty much means the Book of Mormon and all your missionary training gear—the White Bible and that sort of thing.

Huh, what's that? The White Bible? It's like the rule book that's given out to all the missionaries. It just is a big long list of mostly dumb and obvious rules. You know, the usual strange stuff about not going around water or swimming pools when you're a missionary, because Satan has dominion over the waters, and that sort of thing. Heh heh, no I'm just kidding. I don't think that is actually in the White Bible.

But again, I digress. My point is that some missions were ridiculously harsh and restrictive: no TV, no newspapers, no radio, that sort of thing. Excessive worthiness interviews with the mission president, etcetera. I've even heard that there were some missions where the companions were pitted against each other in the sense that they were asked to spy on one another. Yeah, yeah: like the one was supposed to report back if the other masturbated, or broke the rules and read a newspaper, or whatever else.

So, with all that in mind, my mission was the exact opposite of this. It was totally lax. Our zone leader was this weak, panty-waisted sort of a guy and he was a complete push-over so the elders kind of ran a bit crazy. It's not that we didn't follow any of the rules. All of my companions and I still fulfilled the basics of our duties. We still read the scriptures and did our tracting and service and everything, but there were basically zero restrictions of the kinds I described. To give you just one example: I know one elder who actually had in his possession a pornographic magazine. He and his companion tore out the centerfold and had it taped up in the bathroom! Can you believe that?

But I think that most of us still believed in what we were doing. It was about sharing the gospel and helping to bring people to Christ, and to teach them about the restored gospel. I guess the crucial problem is that you've got a bunch of hormone-riddled guys out there trying to do the Lord's work, and this naturally creates something of a conflict. How spiritual can a guy be if he's thinking about sex 24/7? And when you throw the prohibition on masturbation into all of this, it's a recipe for disaster.

I'm sure you can see where this is going. For me, her name was Flora. She was the oldest daughter in this family we were trying to baptize. I guess she was about sixteen or seventeen. She had long, black hair down to her waist, and she was just really beautiful. She was also a flirt. She used to come by our apartment to quote-unquote "visit." She would take her shoes off and walk around barefoot and ask us all kinds of questions. Obviously this was a huge violation of the rules. You're not supposed to have females in your apartment like that, for pretty obvious reasons.

Even so, it might not have developed into a problem if this had been the kind of mission where people follow the rules, but like I said, it just wasn't that way. As long as your baptism numbers were on target, and as long as you put on enough of a show about being enthusiastic, everything was cool. But the big rule was that you always had to be in the company of your mission companion. You weren't supposed to let each other out of your sight—ever. And that's exactly what happened. My companion at the time was this super tall guy from Washington state. I don't remember what his name was. Rick or Dick or something like that. The thing he had the most trouble with was the schedule—the getting up early and going to bed early and that kind of thing. He never fully adjusted to that and was always complaining about how he needed to take a nap. I'm sure you can see where this is going.

This tall elder from Washington would be asleep, Flora would come by to visit, and one thing led to another. At the time, I did have reservations about it. And when it first happened, I felt horribly, terribly guilty. But I got to thinking about it. It felt good, and I had to ask myself: Why would Heavenly Father give us this wonderful gift of sex only to make us feel guilty about it? Growing up, you hear all these lessons about the "power of creation," and how it's only acceptable to have sex within the confines of a temple marriage, and that even then it's supposed to be strictly about procreation, and etcetera. But this just didn't seem to square with other portions of Mormon doctrine. "God created man so that he might have joy," and all of that. So in the end I concluded that the sex in and of itself wasn't wrong, but the fact that I'd done it outside of marriage and the temple was.

At my next interview with the mission president, I told him about all of this. He's obligated to ask about any sexual impropriety, and at first I thought I could get away with just sort of vaguely mentioning it, but he dug for details. Not in a perverse sort of way or anything; he seemed genuinely concerned for my spiritual well-being. So I confessed everything to him, and he just kind of sat there starting at me, nodding and clearing his throat. (This guy is currently a General Authority, by the way. I think he's in the First Quorum of the Seventy.) Eventually he says, "Well, Elder B., this is really unfortunate. You've broken your covenants with the Lord, and we have no choice but to send you home and refer this matter to your local bishop."

And that, for me, was the beginning of the end. I got sent home, where I had to face my parents. My mother cried and my father was just angry. I mean angry. He wouldn't talk to me, or else his words were spoken through clenched teeth. I had to do the whole "Court of Love" thing, and they excommunicated me. Just like that. [Snaps fingers.] "Court of Love," by the way, is a complete misnomer. There's nothing "loving" about it. It's just you, sitting in this room with 12 other men, with all of them casting judgment on you. My bishop, in particular, was a complete a-hole about it.

And I can't prove this, but what I suspect is that he was jealous of me on some level. You encounter these Mormon men who are like, "I'm so glad that my wife hasn't had sex with any other man, and that she's totally pure." Part of the reason they say this is out of possessiveness. But the other part has to do with their own insecurities and anxieties. They are jealous over the fact that they've only ever gotten to have sex with one woman. It's like they've given up the opportunity to play the field in favor of their commitment to all the stupid and petty and arbitrary rules of Mormonism. So that's why I think this bishop was so angry with me. I wish I could remember what he said exactly. It had something to do with me shaming the role of a proper priesthood holder. Blah blah blah.

Was I sad about being separated from Flora, you ask? Well, actually, no. This probably sounds really bad and insensitive or whatever, but the answer, honestly, is no. I guess I really did just see it as sex. I never would have considered her marriage material. And I know: that just sounds horrible. I have no idea what she was thinking. Maybe she thought I was a way out of the slums of Quito, and that's why she came on so aggressively. But who knows? I do still think about her sometimes, but the fact is that I was young and horny and the situation is what it is. Mormonism has heaped enough guilt on me already. Why should I add anything more to that?
Sam and Ray drifted over to a table where three women were sitting around drinking coffee. When they sat down, one of the women threw her arms around Ray's neck and kissed him on the cheek. "Who's your friend?" she asked him, and Ray introduced her to Sam. The woman was middle-aged, with neck-length auburn hair and a soft, motherly build. Her name was Elizabeth.
ELIZABETH M.



For me it was a combination of intellectual and emotional aspects that did it in the end. In the Church, women are second-class citizens. You're reminded of this all the time. The most obvious instance of this is with the priesthood. Why is it that only men can do this? It always bothered me that if, for example, I wanted to give my sick baby a blessing, I couldn't do it. You have to ask your husband or some other priesthood holder to do it, and that just darn didn't seem right to me.

Oh, sure, you betcha there are women who have no problem with any of these things, but my two cents is that they've just been conditioned to bury whatever problems they have with all of it. If you're a girl growing up in the Church, you're taught your whole life about how "special" you are, and how your goal in life is to marry a returned missionary in the temple, and then to be a mother to your children. It's set up as this glorious, wonderful thing. In a lotta respects, I think it really is a sweet and wonderful thing, but my problem with what the Church teaches to girls is that it's so rigid, and it's based on shame, and all those kinds of things.

What do I mean by that? Oh, good heavens, let me think. Well, the lesson that really stands out to me is the chewed gum lesson. I remember being at church as a girl, in the Young Women's class, and the teacher taught us this horrible lesson. She took out a stick of gum and told us how this represented our sexual purity: how it's clean and shiny in its aluminum wrapping, and how this is something that you would actually want. Then she unwrapped it and put it in her mouth and chewed on it a few times, you know. Then she took it out and held it in her palm and went around the class holding it under our noses. "Would any of you want to chew this?" is what she said. "Because if you give up your virtue and your chastity, you won't be any different from this piece of gum," and she threw it away in the trash can.

Oh, my! That was an upsetting lesson. I've never been able to get it out of my head.

What's that? Sure, sure. Repentance. Yes, you could have repented if you sinned. That's true. But that's pretty horrible, right? Would you want to be a young girl, in your teens, and have to go confess to the bishop? You'd be in that closed, small office with this older man, and he'd be asking you about your sex life? No thanks! I think that most girls would prefer to just keep it a secret and live with the guilt, but then again I've known at least a couple of women or girls who went through the whole repentance process and it was awful. Absolutely awful. Because everybody knows! Everybody finds out. The bishop tells his wife, and then she tells her girlfriends, and then the cat is out of the bag, and everyone knows about the slutty sister who messed up. I feel so bad using that word—"slutty." But that's what everyone's thinking.

This is just such a toxic culture. It's all about guilt. The funny thing is that the Church gets to have it both ways. The reason you feel guilty in the first place is because of the things the Church teaches you. In the normal world, there would be no need to feel bad about having premarital sex. Millions of people do it! And it's fine and healthy. But the Church teaches that this is wrong, and so if you do it, you're racked with horrible, awful guilt. And the only way to alleviate the guilt is to rely on the process of repentance which is provided by the Church. So the Church is both the disease and the cure. That's just devious if you ask me. Sick.

So when I became a mother to two girls, I began to have serious reservations about continuing on in the LDS Church. The real turning point, though, was reading
Mormon Enigma
. You know, that's the book about Joseph Smith's wife, Emma. Well, one of them anyway. His "main" wife. That was my whole entry into all the issues related to polygamy.

Yes, I had known about polygamy all along. You can't help but hear about it, whether it's in a Church lesson, or because someone is making a crass joke about LDS. But it was never really explained. You knew that Brigham Young had been a polygamist, but at least in my case I hadn't really learned much more about it beyond the basics. What I began to realize after reading Mormon Enigma is that women have always struggled in the Church. I was disgusted, too, though, by the things that Joseph Smith did to Emma. I don't know if you know, but—well, do you? Joseph had something like thirty wives. Sometimes these women were already married to other men, and he went ahead and married them anyhow. The worst case for me, was with Helen Mar Kimball. This girl was only 14 years old. Four. Teen. Years. Old. Can you believe that? The nerve of this man, to demand this girl as his own? It just makes me sick to my stomach. Even now, talking about it. The sheer arrogance. The presumptuousness. You know?

So that was the straw that broke the camel's back as far as I was concerned. My husband and I had separated and so it was just me and the girls attending church at the time, so it wasn't all that difficult. Yes, it was a little hard on them, since they had so many friends in the ward. Oh, no! No, I still let them do the activities and so on. I didn't totally remove them from the life of the church. That would have been cruel. But I've been very, very careful to make sure that they aren't indoctrinated with the kinds of toxic things that I mentioned earlier—all the guilt and sense of inferiority and second-class citizenship. I won't tolerate any of that. And no Mormon bishop is going to be giving a "worthiness interview" to my little girls. Absolutely not.
Another woman at the table shared her story, too. She was older than the other two, and she had short, silver-white hair. And, Sam noticed, she never smiled as she spoke. Her face was forever frozen in a kind of squinting frown…
CATHY D.



Oh, I'm still on the records. Every Sundee I'm in church. Every Sundee. They'll have to drag me out kicking and screaming if they want me gone. 'Cause I'm not leaving. No chance in hell. I can trace my ancestry clear back to Brigham Young, and I'm not going anywhere. This church is just as much mine as it is anybody else's. It's in my blood.

They've tried to get me out, sure. I had one bishop who was on a vendetta against me. Said I was a snake in the grass. He had his own little network of spies that were supposed to catch me breaking some rule or the other. He tried to humiliate me in front of the congregation at various times, making snide remarks in front of people, or released me from callings and spread rumors. Trying to malign me within the community. He was mad because I refused to bow down to his so-called authority. He doesn't have dominion over me. My relationship with my Heavenly Father is mine. It's between me and Him and I don't need any haughty bishop to try and tell me otherwise.

The troubling doctrines don't trouble me, apart from the scummy things that Joseph and Brigham did. Beth already mentioned some of them. Fanny Alger is one that has stood out to me. These are the failings of men. The mistakes of men. This isn't the work of God, it's the failures of men.

I'm not going anywhere, though. I love my Heavenly Father, and my Heavenly Mother. Sure I know the Brethren have said that we aren't supposed to talk about Heavenly Mother. And I say they can stick it where the sun don't shine. My relationship with God is my own.

There are lots of things I love about the Church. Singing hymns in sacrament meeting. Ward potluck dinners. Listening to the primary children sing on Mother's Day. All the traditions and family togetherness that the Church teaches and encourages. Family home evening. I love those things. They're close to my heart. The canning and gardening and all the food traditions, though I don't like the apocalyptic food storage baloney. It's just stupid. The mistakes of men.

I'm here, I'm not leaving. I expect that one day we'll have real leaders in the Church. People who will own up to mistakes and push for real meaningful change. I remember the days of Sonia Johnson and the ERA. We still haven't moved past that. It's an embarrassment. Our leaders are old, and our leaders are men, and they don't listen to the membership. Especially the female membership. But I'm here, and I'm not going anywhere. I've passed my beliefs down to my children and on to my grandchildren. I'm skeptical and cynical and somewhat old myself, but I'll always have my faith.
…Sam and Ray got up and wandered around for a while longer. It was mid-afternoon, and a lecture was convening in one of the conference rooms—a talk on the lack of historical evidence for the Book of Mormon.
"What do you think?" said Sam.
"Um, yeah, why don't you go ahead? I need to head up to the room and make a couple of phone calls. I'll come meet up with you in…" he looked at his watch. "Oh, half and hour or so."
"All right," said Sam.
He went and took a seat near the back as people filed in. On each of the chairs was a Xeroxed sheet of paper that outlined the speaker's basic points. It mostly reiterated many of the things that Sam had already learned over the course of his own investigations into the authenticity of the Book of Mormon. As he read over the outline, he got the distinct feeling that he was being watched, and he turned and looked over his shoulder to see a well-dressed man with curly, neck-length hair slipping out the door. The man was vaguely familiar, and Sam turned away to avoid staring. He remembered what both Tyler and Cathy had said about "spies," and he wondered if this were really true, and whether it extended up into the higher echelons of the Church. He knew that the Church maintained a private security force for the Brethren, but was there more to it than that? He wondered if he was simply being paranoid.
Eventually a man with a Styrofoam cup of coffee went up to the wooden podium at the front of the room and began speaking. He went over each of the points on the outline, adding observations here and there. It was nothing new, though he did have some interesting commentary relating to counter-arguments that had been advanced by the apologists from the Hinton Institute. He seemed especially amused at their speculation that the word "horse" in the Book of Mormon actually referred to tapirs, since there were no pre-Columbian horses in the Americas.
"Can you imagine?" said the speaker. "All these Nephite and Lamanite warriors riding around on tapirs? It's absurd!"
And it was, of course. Sam again found himself feeling an odd sense of shame at having been taken in by all of it. He felt the same old, irreconcilable conflict between his spiritual experiences and the realities he'd come to face about the Church. He wondered if he'd ever get over it—if any of the other people at the conference had found a way past it. Obviously, on some level, they hadn't, because here they were, looking for resolution and solidarity among their fellows.
As the talk segued into a Q & A period, Ray appeared at Sam's right and he squeezed past the other audience members and took the empty seat. The speaker was responding to a question about some mythical person named Zelph, the White Lamanite.
"Well, did I miss anything good?" whispered Ray.
"Oh, I don't know. It's probably stuff you already know."
"Okay, good."
They sat and listened to the remainder of the questions, and then they got up and partook of the refreshments. In the main room, where the tables and snacks had been set up, a long line was forming near the bar. Apparently, it was now ex-Mormon happy hour. Ray demurred and opted for a Sprite, but Sam went and got himself a beer, and they went back to mulling about in the crowd. As they were meandering along at the edge of the room, Sam spotted something unusual: a black person.
"Look," he said, nudging Ray.
"Oh, yeah. That's Winston Lewis. Let's go say hello."
They went over and shook hands and exchanged pleasantries. Ray asked Winston how "the book's coming along?" and Winston shrugged in response. Winston was dressed the same as most of the other men at the conference: khakis, simple and sensible shoes, blue plaid button-up shirt with a white t-shirt underneath. It turned out that Winston Lewis used to be a professor of political science at BYU, but he had been asked to resign after raising issues about the Church's old policy on denying the priesthood to anyone of African descent. Sam already knew about this—that the priesthood ban had been lifted via revelation in 1978. But this was the first time he'd ever met—let alone seen—any black Mormon (or ex-Mormon, for that matter)…
WINSTON L.



No, I hold no grudges against the LDS Church. None whatsoever. I think that the Brethren are sincere in their faith, that they love the gospel and that they sincerely try to do what's right. I think the Church does marvelous things in the world. It's done a great deal of good at all levels: global, national, and personal. It has benefitted me in myriad ways, too, that's for sure. I fully support and endorse the Church's emphasis on families, and I genuinely believe that the doctrine of eternal progression—the idea that each faithful member can ultimately achieve godhood—is profoundly moving and beautiful. I have valued and I continue to value my membership in the Church.

All that said, I can't imagine that there is any doubt that conflicts are present in today's Church. "Opposition in all things," as the scriptures inform us. I don't see myself as someone who is deliberately contravening what the Brethren say. In actuality, I've merely been commenting on what the Brethren haven't said. The whole affair with BYU was a consequence of much prayerful introspection on my part. I asked Heavenly Father for guidance to the extent that I ultimately felt that it would be wrong of me to stay silent any longer. And so I spoke up.

Essentially, I think that the Church hasn't done enough to fully address and rectify its legacy of racial inequality. Yes: I do want to acknowledge the positive strides that have been made. Certainly the positives need to be identified and praised. The early case of the Prophet Joseph laying on hands and granting the power of the priesthood to Elijah Abel is one example. I don't want to be seen as an ark-steadier here. But the Church can do a great deal more to openly deal with the history of—not just blacks, but other minorities, notably Native Americans—the problems and challenges it has encountered over the years.

This is not about me labeling the Church of Jesus Christ of Latter-day Saints "racist." It's not about that at all. My feeling from the outset has been that this is an issue that pertains directly to the Church's three-fold mission, specifically the dictum to "Proclaim the Gospel." In order to successfully and faithfully execute this portion of the mission, we have to be sensitive and to be attuned to the vast array of differences that constitute the Saints. We are all of us children of God, but our Father in Heaven has blessed us with a multitude of diverse attributes and talents. A church that doesn't acknowledge this is a church that cannot fulfill the three-fold mission.

It troubles me greatly that the Church has apparently tried to cover up some of the things I've been talking about. I think of Elder Poelman's talk. Elder Poelman gave quite a humble General Conference talk in which he declared that the Church ought to be more sensitive and forgiving in terms of cultural differences. This seems more than reasonable in this day of the Church's increasing global expansion. In spite of this, Elder Poelman was forced to redact his statement. From what I heard, they made him go back into the Tabernacle at midnight in order to re-record the talk! They added a separate soundtrack of coughing noises to add verisimilitude.

No, no, I haven't made a direct comparison of the two videos myself, but I've heard it from enough reliable sources to accept it as being truthful.

But I love the Church. I value what it has done for me personally, in terms of my own spiritual development, and I value the gifts it has bestowed upon me and my family. It is truly Jesus Christ's personal church on Earth.

It's begun to sound as if I've been bearing my testimony, eh? Well, so be it. I speak my mind and I speak the truth, at least as best as I am able.

Why am I here at a conference like this if I'm a believing, faithful Latter-day Saint? A couple of reasons. One is that I have a number of friends in attendance here. People who live great distances away from me and whom I seldom get to see. The other is that I think there is a great deal to learn from people who have, for whatever reason, gone astray from the Church—whether that be on account of offense, crisis of faith, or whatever else. The Church needs to do everything in its power to bring these people back into the fold, and frankly I dislike the divisiveness that has characterized the Church's relationship with wayward members. The first step in overcoming this is simply to get together. To talk. To have a dialogue.

So here I am.
They drifted. Ray made sure that they kept moving. Everyone seemed to know everyone—it was an ex-Mormon parallel of the world of Sam's old ward. Some of the people were clearly getting quite drunk. A few of the women were dressed in outfits that they never in a million years would have been caught wearing as devout Mormons: blouses with low necklines, skirts with high hems—articles of clothing that would not have sufficiently covered up the women's temple garments.
This was the subject that cropped up as Ray and Sam spoke to a trim, neatly put-together man named Tim.
"I guess you haven't quite crossed that bridge yet, huh?" Tim was pointing to the lines of the garments that were visible through Sam's polo shirt.
Sam hadn't even thought about it. Over the course of his time in the Church, he'd grown so accustomed to wearing the garments that it hadn't crossed his mind to stop wearing them. "No, I guess I haven't," he said.
"Did you get the Priesthood Grope on your way out?" asked Tim. He explained that bishops and other Church leaders would sometimes rather aggressively feel around on a wavering member's shoulder in order to check whether he was still wearing his garments.
"I guess I never had the pleasure," said Sam.
"Or you could just be like this guy," said Tim, pointing to Ray. "A wolf in sheep's clothing."
They all laughed.
TIM Y.



I guess it first occurred to me that I might be gay when I was in the 8th grade. I would imagine that it's pretty much the same as it is for straight people. You just feel this attraction for another person, and it's a feeling that's not the same as friendship. It's a sexual feeling, you know?

But, obviously, I knew it was a sin. The Church is pretty clear in its teachings on this. A sin next to murder, is what I think Elder McConkie said. An "abomination." They say that too. So I tried to suppress it, which as I'm sure you realize, doesn't work. You're taught to try and banish these thoughts from your mind—as if you're a conductor on a stage, directing when the oboe comes in, say—but all this does is cause you to think more and more about the thoughts you're supposed to be getting rid of.

It's bad enough to be horny and teenaged and male to begin with. It's even more difficult to be horny, teenaged, male, and Mormon. But do you realize how difficult and painful it is to be horny, teenaged, male, Mormon, and gay? And this was in Utah, mind you. My folks had a home in Federal Heights, right here in Salt Lake. They were and are super-devout. My dad was a stake president for a while. One of my uncles was a Seventy. Super devout, super true-blue, through and through.

So I was indoctrinated. I believed it with all my heart, and I prayed and prayed to Heavenly Father to help me with these feelings I was having. I thought, naturally, based on what I'd been taught, that something was wrong with me. That I was broken somehow.

I didn't want to tell my parents about this because I was afraid of how they'd react. So I made an appointment with the bishop to talk about it. This must have been when I was about sixteen years old, since it was around that time that I got my patriarchal blessing. So I get into his office and I start to tell him about these homosexual feelings that I'd been having. Lucky for me I had a really cool bishop. He was understanding and kind about it. I've heard some awful stories about other gay LDS who were treated miserably by their ecclesiastical leaders, but Bishop Overton was about as nice about is as you could expect.

What he told me was that this was a challenge that I had to face—that it was Satan's particular way of trying to tempt me away from the teachings of the Church. He told me that he had no doubt in his mind—and this is something that has always stayed with me, and it's one of the reasons that I think Bishop Overton was so great—he said he had no doubt that I was one with a very special and important calling in the Church. He said that I stood a great chance of becoming a General Authority one day, since Heavenly Father gives the toughest challenges to his most valiant children. "You must have been especially valiant in the pre-existence," he said.

He went on to tell me that so long as I didn't act on the desires, I would be considered in full-fellowship, and I could have a temple recommend, go on a mission, take out my endowments, and so on. I left his office feeling happy and confident, and I went about my business.

In retrospect I can see that his talk really didn't do anything for me apart from the advice that I go on suppressing what are, in reality, completely natural feelings, but I think he handled the situation about as well as you could expect.

Anyhow. Flash forward a couple of years. I serve a mission to Puerto Rico, and that was pure hell. I don't regret my mission at all. I became fluent in a foreign language, made really good friends with several of my companions, and I got to see a different part of the world. But the "best two years" of my life it was not. To go off what Bishop Overton told me, it was like I was being given the hardest challenge of my life. At least, that's what it was like on the inside. Outwardly, I just went through the motions. I prayed every day and read my scriptures. We worked really hard to convert people to the church and to baptize people. I even had a girl back home that I wrote letters to. I think she met another guy—a returned missionary—about halfway into my mission, so her letters tapered off pretty quickly after that. Which was for the best, obviously.

But it was during my mission that I first started to experience the symptoms of depression. Just all the constant struggle, the inner fighting. The mission itself—the regimentation. What I've learned is that I'm a person who's naturally creative, and I need to have a certain amount of independence and freedom. I'd been taught to follow the Church and all its rules, and it had been drilled into my head that obedience is a virtue, so that's what I did, but it had psychological consequences for me. During the entire second half of my mission, it felt like I was underwater. It felt like I was on my back, laying on the bottom of a lake, staring up through the water towards the light. My movements all felt weighted down, and my whole life seemed muted. There really was a darkness in my life, and at the time I attributed it to Satan. I thought it was Satan challenging me.

Cut to a few years later, where I'm trying to finish up my degree at BYU, and I'm falling apart, literally. I had lost a ton of weight to the point that my friends and family were starting to worry about me. And you know how that environment was: it's not like I could have opened up and talked to everyone about it. I had to make up excuses about having a stomach problem, which in a sense was kind of true, since I was worrying myself sick. I was going to my bishop, trying to get help, but he just dispensed the usual platitudes. Eventually I broke down in his office, just crying. A complete emotional mess, and I begged him to help me. He said he would look into it, and tried to offer me some comfort. Somehow, I pulled it together and thanked him and went back to my apartment.

Later he called me into his office to give me a couple of options. The first was this place called Sprucewood, and it was some kind of Church-run camp that was designed to help people cope with same-sex attraction. The other option was to go and see an experimental psychologist on the BYU campus who was doing work with aversion therapy. I thought it over, and it may sound crazy now, but I picked the aversion therapy. The reason I did it is that, for one thing, I had no idea what "aversion therapy" was. For another thing, it would enable to me stay there in Provo, still enrolled in the university. If I'd packed up to Sprucewood, more people would know what was up with me. It would be harder to keep it a secret.

That really is one thing that I truly hate about the Church: all the secrecy. This need for neat and tidy surface appearances. This fear of embarrassing people—your parents, your ward members, your peers, your missionary companion, the Church as a whole. It's all about "setting an example." This is a harmful attitude, in my opinion.

But I'm getting a little side-tracked. Like I said, I weighed the options and went for the aversion therapy, which was one of the worst mistakes of my life. The guy who ran the experiments was a man named Ferguson—Dr. Ferguson—and I'm convinced that he was a psychopath. He may have been closeted gay himself, and this was his way of lashing out at his "demons." By inflicting pain on other gay men, it was his way of combating his own perceived "weaknesses."

What would happen is that I would come in for a session and they would hook me up to this device—it was this kind of tube thing that went on your—on your penis. It was a device that was meant to measure your state of arousal, meaning that it could detect if you were getting an erection. They also had these electric stimulators attached to my arms, legs, and chest. You sat there in a chair, and they showed you pornography. Which is weird, right? In what sense is it okay to use something the Church so vehemently condemns in order to "fix" something else that the Church condemns? What it's saying is that homosexuality is even worse than porn.

They had both gay and straight porn. It was a filmstrip and they sat you in this darkened room so that you could feel like you were alone in there, and they screened the films. For the straight porn, nothing would happen. If you got aroused, it was fine, but if you got aroused over the gay porn, they would administer a shock through those electric stimulators. You kind of felt like all your muscles were seizing up, and it was a really unpleasant experience.

But, you know, it was a dumb experiment. This guy Dr. Ferguson was an idiot. For instance, if you got aroused because you were turned on by the guy in the straight porn, they wouldn't shock you. They just had these really archaic and oversimplified ideas about sexuality, and I think that's true of the Church in general. The restrictions on masturbation, and the characterization of oral sex as this big sin that even married couples can't indulge in it—it's ridiculous, you know? I'm not even going to get into all the wackiness in The Miracle of Forgiveness.

Anyways. To make a long story short, the aversion therapy didn't work. It just made things worse. I lasted maybe two weeks doing it, but it was just flat-out awful. It was painful and humiliating and all it did was make me feel even worse.

So I went back to the bishop and told him I wanted to try Sprucewood, and he helped to set it up. In order to do this, though, I would have to tell my parents, and I just wasn't able to endure that. It's awful, you know? I couldn't stand the thought of disappointing them like that. It's all bound up in the idea of the eternal family. I had been sealed, along with my sister, to my parents in the temple, with the belief being that we would all be reunited as a family in the Celestial Kingdom, and by confessing my sexual orientation to them, I would be putting all of this in jeopardy.

Anyhow, I couldn't bear that. And that's when I attempted suicide. I wound up in the hospital, got my stomach pumped and all of that jazz. But I also felt relief. It just felt good to be unburdened of the secret. As I already said, I think the secrecy is one of the most harmful aspects of the LDS Church. It is just pernicious. It's like a cancer.

After I got out of the hospital, I went and did the whole Sprucewood thing. And I was glad I did. It didn't "cure" me like it was supposed to. So much of it was silly. It consisted of stuff like these exercises where you were supposed to practice hugging another man without getting aroused, and that sort of thing. It was about as ill-conceived as Dr. Ferguson's study, sans any of Ferguson's sadism. But what the program did for me is introduce me to other gay LDS men. There must have been at least a few dozen men going through the program while I was there. Heck, I still keep in touch with several of them. Some of the men there went back to their lives as Mormons. They were considered a "success" and they re-integrated themselves into the faithful flock. They have wives and kids and they basically live as heterosexuals. Personally, I don't know how they do that, but if they're really happy, more power to them.

There were also those, like me, who eventually just arrived at their own separate peace with all of it, regardless of whether they chose to go on trying to live fully Mormon lives or not. Then again, in a sense, you never stop being Mormon. If you leave, if you're excommunicated, if you join an entirely different faith—it doesn't matter. Mormonism will still define you in some sense. You can never fully leave.

Anyhow. That's what my journey was like. I've had spiritual experiences throughout my entire life, but none of them has ever compared to the day that I eventually let go of all my worries—the day that I accepted that the Church's teachings were simply wrong, and that I was really and truly a child of God. That Heavenly Father made me in His own image, and that He wants me to be happy. So, what I'm saying is that even though I don't attend church, and even though I've rejected so much of the doctrine, I'm still a believer.

I've always been a believer at heart, and I suppose I always will be.
A band had set up on one side of the main ballroom, and they were playing music from the '70s: songs like "Stayin' Alive" and "September." Also, the hotel staff had set up a buffet in the adjoining room, and Sam and Ray had gone to fill up their plates. When Sam set his plate on the table and realized that he had forgotten to get silverware, and as he was heading back to the buffet room, he saw a familiar face. It was a young guy—maybe 25, with a face that Sam knew had once been chubbier. Then, with a start, Sam realized where he'd seen this person before: it was Elder Cummings—one of the two missionaries that had introduced him to Mormonism.
He went up and tapped him on the shoulder.
"Elder Cummings," he said. "I would have never have expected to see you some place like this."
Cummings turned and looked at him; it was clear that he was having trouble remembering.
"Sam Younger," he held out his hand. "You and your companion baptized me into the Church about three years ago. Don't you remember?"
"Oh. Oh, yeah! Yes, I do remember. Samuel Younger. Yeah. From the Reno area, right?"
"That's right."
"Oh, wow. Wow. I guess the baptism didn't stick, eh? Ha ha." He was turning red.
"I just started digging into stuff about the Book of Abraham and the history of the Book of Mormon, and, well. I guess you know?"
"Yeah, I do. Sort of," said Cummings. "I mean, I realized it all eventually, obviously, which is why I'm here."
Sam realized that Cummings likely felt that he'd been put in a bad spot—as if he was being accused of having lied to Sam.
"I didn't mean to imply that you and your companion—what was his name, again? Miller?"
"Yeah, Miller," said Cummings. "And don't worry. You have every right to feel deceived. To this day I feel like we lied to some of the investigators. It's a tough spot to be in."
Sam just stared at him.
"I hope you don't mind me saying this, but you were a 'golden contact.'"
"What do you mean?"
Cummings paused to drink from his bottle of beer. "When you're a missionary, you're taught to look for certain opportunities. Like, if there's a funeral, that's considered an especially good time to try and get converts. People are more 'open' to the spirit when they're grieving, supposedly, but really you're just taking advantage of them in a vulnerable state.
"So when we met you and you mentioned that you basically had no family, that was like a light bulb going off for Elder Miller and me. You were a golden contact. You were super-receptive to our message, got on board and actually read the Book of Mormon, and did as we asked. Everything fell into place. You were a golden contact. You got baptized pretty much right away."
"Jesus," said Sam.
"Yeah, and I'm sorry," said Cummings. "I've changed a lot these past few years. Just matured a lot. The mission really changed me, I think." He held up his beer bottle and drank: "As you can see."
Sam looked at the former Elder Cummings. He seemed dazed somehow, or in some kind of a stupor. He looked, in other words, rather like Sam felt.
"So, I'm going to get some food," said Cummings. "It was nice to see you." He held out his hand and Sam shook it. "I hope there's no hard feelings."
"No," said Sam, "don't worry about it," and Cummings turned and left. There were other things Sam wanted to ask him, but it was obvious that now wasn't the time or the place, and so he re-joined Ray, Winston, Cathy and Beth at the table.
They all ate and talked and listened to the band. Some of the people were dancing in the middle of the floor. At least one of these was a spectacularly intoxicated woman whose breast fell out of her blouse twice during the time Sam was watching her. She laughed and tucked it back in and went on dancing.
Meanwhile, people continued to circulate, to network, to greet and meet. To connect and to bond and to share. One of these was a man named Leonard, who knew Winston and Cathy.
LEONARD M.



I was doomed from the start. I don't know what it means to be a believer. Like, at all. I've never had a spiritual experience, I've never felt the burning in the bosom, I've never heard the voice of the Holy Ghost. All of that stuff is totally foreign to me. I don't know what it's like. After getting baptized? When they lay hands on your head and confer upon you the gift of the Holy Ghost? I felt nothing after that. Zip. Nada. Not a peep. One of the sisters there asked me if I felt different, and I said, "No." She said that later that night, laying in bed, I might feel something, but I didn't. So I really have no idea what it means to have a spiritual experience.

And that bothers me. A lot. It's like I'm missing out on some vitally significant part of human experience. Billions of people are able to believe and to feel this closeness and connection with God, and I can't. Is something wrong with me? I've looked into this a little bit in terms of neuroscience and psychology but the answers are inconclusive. It does seem like it at least in part has something to do with being in a trance-like state. Your brainwaves start doing something different. So, I have to ask if there is something different or wrong with my brain. Because I do think I'm different or strange in this regard. You go around and ask the people attending this conference, and I'm confident that well over 95 percent of them will tell you that they had spiritual experiences. But for me, I'm left asking: what is it like? I've heard their descriptions. It's a "burning" sensation in the chest, like what St. Bernard of Clairvaux described. And I've seen the sort of physical rapture that overtakes Pentacostals, I've seen people speaking in tongues. You can say that they're faking it, but why? To what end? Why would they do that? What is it that they are getting out of this experience? And why is it that I don't have access to this?

I get that in Mormonism you become part of this faith community. That's an obvious plus. It's a tightly-knit, and even tribalistic community. It has its drawbacks, sure, but I think overall it's a strength of the religion. But does that explain my suggestion that these people are perhaps lying or faking these spiritual experiences? That they're doing this because it's just what's expected of them according to the expectations of the group? I don't really think so, and besides, I think the most reasonable and decent thing to do is to give these folks the benefit of the doubt. So what I'm saying is that it's best to assume that they're sincere, and that they're telling the truth. Which means, as I've said, I just don't have access to this type of experience.

But does it have to do with susceptibility? Susceptibility to suggestion, say? Like how some people are better suited for hypnosis than others? But even then, I doubt there is as big of a discrepancy between those who are susceptible to hypnosis vs. those who aren't. With faith experiences, it seems to be an overwhelming majority of people who are able to feel these things. This is especially true here in America, though I'm fairly certain that this extends out into most of the world as well. In Europe it would be less true, I guess. But Europe has an older and, I would argue, richer culture than the U.S.

And I wonder… I wonder… Is it possible that art can act as a substitute for a religious experience? You hear of people weeping after listening to—oh, I don't know. Something by Debussy, say, or Beethoven. People can have these very profound and powerful reactions to art like this, and so I wonder if this is in any way analogous to the religious experience. I mean, you feel "uplifted" in the presence of this kind of art. We call it an "aesthetic" experience, but what, at base, is the distinction between this and a spiritual experience? Is it because of the specificity of the work? Is it that the work is there, in front of you, and you can contemplate it, and that you know it was made by a human being—is this what separates it from an experience with the divine?

Or think about the idea of the sublime. This idea of being overwhelmed by the largeness and splendor of some aspect of nature. Like Bryce Canyon down there by Cedar City. You look into that canyon, with all those hoodoos, and that orange and red rock, and it's just gorgeous and huge and immense. Is that what it's like? Is that sensation at all similar to religious feeling?

In the end, I don't know. I can only guess at it, and to a certain extent, I envy the people who are able to feel this. It seems to benefit and enrich their lives in ways that I don't understand.

Now, don't get me wrong—I think there's a lot that gets sacrificed, too, especially with Mormonism. I was a little kid when I started to have suspicions about the veracity of the Church's truth claims. I can remember being maybe 9 or 10 years old, and the teacher—Sister Shaw was her name, I think—told us about Joseph Smith's handling of the Gold Plates—how he wouldn't let anyone see them. According to her, this was somehow evidence that his story was more truthful. I guess she thought that this provided evidence in favor of the importance of Joseph's supposedly God-appointed task? That the secrecy just shows how sacred his mission was? Well, in my kid's mind, I thought this was suspicious. It seemed like the sort of thing that someone does when they're trying to trick other people.

And I was just flat-out embarrassed about being a Mormon, as a kid growing up. People really do judge you. They think you're weird, or different, or freakish. They make cracks about polygamy, or they ask you if you believe you're going to become a God and have your own planet, or they pick on you for being a goody two-shoes, regardless of whether you are or not. It's a kind of prejudice or bigotry, but to my mind, I thought their criticism was totally valid and fair. A lot of Mormons are annoyingly earnest and "nice." It can come across as phoniness. And the Church has done a really poor job of dealing with polygamy. Just look at the way it gets dealt with in the news. Every year or so it seems like, some story about one of the crazy, fundamentalist sects pops up in the news, and predictably the Church dispatches some PR hack to dispense this boilerplate about how the polygamists have "nothing to do" with the Mormon Church. This is nonsense, obviously. Both groups trace their origins back to Joseph Smith. Both groups rely on the same sacred texts. Both groups believe in and follow the same basic doctrine. The polygamists are just a more archaic and more extreme version of mainstream Mormonism. So, when these LDS PR flunkies turn up, I always get a little disgusted because it seems to me that they're essentially lying. They're distorting the truth.

Furthermore, the actual LDS Church still practices a form of polygamy. Just look at the Brethren. At least two of the apostles—Stevens and Pratt, I think—have been married more than once. That is, their first wives died, and they were married and sealed to other women. So what this means is that they expect to wake up in the afterlife in a polygamous relationship. Elder Stevens is on his third wife, if I recall correctly, so I'm sure he's expecting that he'll be reunited with all three of these women in the Celestial Kingdom. If the LDS Church is still engaged in a practice like this, how can they very well go on TV and claim that there is no relationship between the Church and the polygamists? They ought to just own up to the truth.

So that's my biggest issue with the Church, I suppose—kind of like what you mentioned earlier. The dishonesty and covering things up. The whitewashing. And it's not just polygamy, it's all kinds of things: Book of Mormon history, the Book of Abraham, the Kinderhook Plates, the Adam-God doctrine, Church finances, blood atonement, all of this stuff.

Huh? What's "blood atonement"? Oh, jeez. Well, it was a doctrine that was delineated by Brigham Young, I think. The gist of it is that for certain sins "water will not do." It meant, in essence, that a priesthood holder would need to shed your blood so that you could be absolved of your sins. So if your sins were bad enough, a priesthood holder would be dispatched to basically execute you.

The sins included things like murder. Sexual stuff, too, like pedophilia or bestiality. Anything that was an encroachment of priesthood authority, too, such as if you got caught boinking one of the apostle's wives—that could be grounds for blood atonement. According to some sources, apostasy would be grounds for blood atonement, too. Speaking ill of the Lord's anointed.

Yes, it's true that there is some debate over whether anyone was really "blood atoned" or not. I would just say that you have to bear in mind the Church's historical secrecy. And obviously, anyone who got blood atoned wouldn't be around to talk about it, and any of their associates were probably sufficiently scared off by the blood atonement itself to testify or write about it. And Brigham Young was a firebrand. A hot-head. He had an enormous ego, and he was surrounded by zealous people like Hosea Stout who was a known murderer. If any Church leader was going to order up a blood atonement, it would have been him. And then there's the social context. You have to remember that Mormons in this era were embittered by the persecution they'd faced ever since the religion's inception. Haun's Mill, all the tarring and feathering of people, the murder of Joseph Smith at Carthage, the murder of Parley Pratt: all of this had left a really bad taste in the Mormons' mouths, and sure, they wanted revenge. They had to protect themselves, and it makes sense that blood atonement would be used as a means of maintaining order. It was a means of helping to ensure loyalty, and to prevent defection from the tribe, so to speak.

But I leave it to you to judge whether or not blood atonement was real. In a sense, it doesn't matter if it was real or not, just as it doesn't matter all that much whether Joseph Smith had real gold plates, or whether Nephites and Lamanites really existed here in the Americas, or whether there truly is a Celestial Kingdom. The reality of it—the material, empirical reality of these things just flat-out doesn't matter in the end. The sheer force of people's belief makes it real; it's what makes it relevant. Belief and faith have the power to reshape people at the individual level—these spiritual experiences are powerful enough to radically alter people's lives. And that's the spark, the tiny Big Bang that sets everything else in motion.
By this time, Sam was drunk. The ballroom had taken on a blurred, slushy aspect, and Ray suggested that they step outside for a bit of fresh air. Sam climbed to his feet and Ray put his hand on the back of Sam's neck to help steady him. They went out into the dry, cold, autumn air, and they could see the dark humps of the Wasatch mountains hovering over the skyline like a stone curtain. Along the sidewalk were a few of the conference attendees, laughing and making merry. One person was smoking a cigar.
"So how you doing? You all right?" asked Ray.
"Yeah, Ray. I'm good."
"Maybe we ought to hit the hay, huh?"
"Yeah, maybe so. It's more of the same with this stuff tomorrow, yeah?"
"Yeah," said Ray. "Why, are you enjoying yourself?"
"I am. These are good people here."
"Yeah, they are. There's still a couple more people I think you should meet, but that can wait till tomorrow."
"All right," he said.
They stood in the chill air in silence for a few more moments and then they went back in. As they were walking to the elevators, a man with a beard said, "Did you guys hear? They caught him. They caught the guy who set off that bomb at Temple Square."
...Next time: What is Pitt's next move?...

_________________
twitter: @robert_oberson