From the same
article
Daniel C. Peterson wrote:Camus observes of the atheistic French revolutionaries of 1793 that, when they effectively guillotined God, "they deprived themselves forever of the right to outlaw crime or to censure malevolent instincts."[49]


[49] Camus, Rebel, 39.

In chat, we always have lively discussions about things like Camus, and well, Blixa asked to dig this quote up, because she felt that Dan was doing much violence to the plain and orginal context. Much to my surprise, Blixa's memory was right, so I thought I'd reproduce this citation here: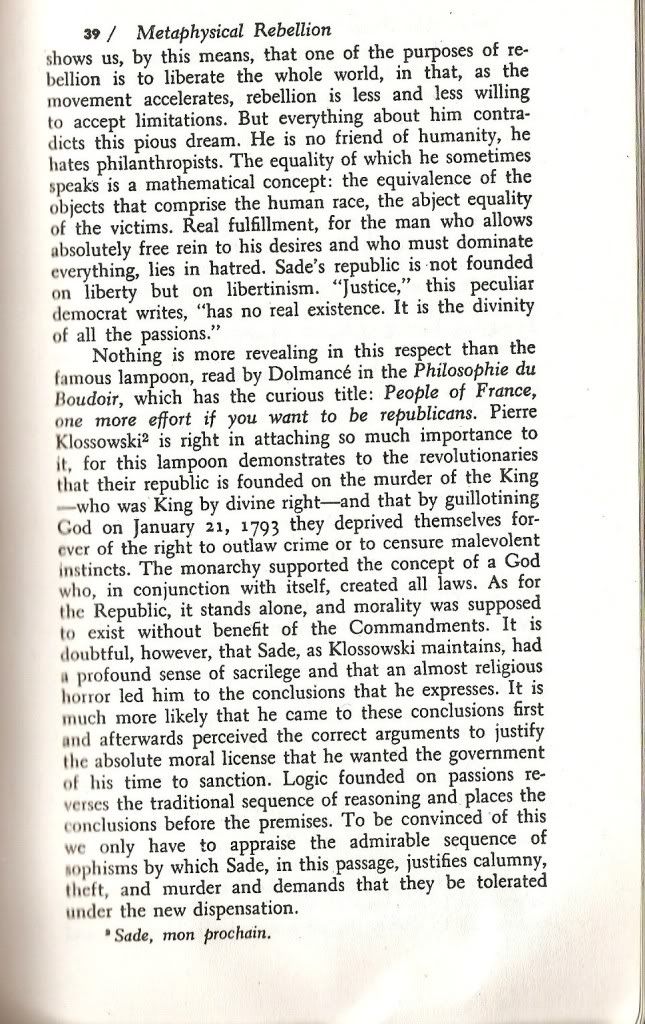 We have many Profs who grade innumerable papers every semester, I'm curious, what would you good folk dock a student who did what Dan did in a paper?